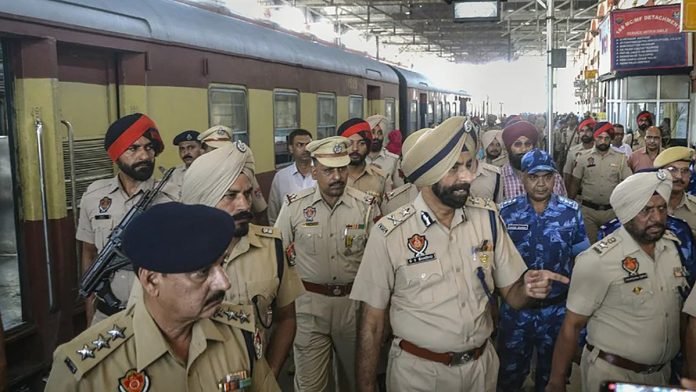 A shocking case has come to light in Jalandhar, Punjab. A factory worker here has claimed that four girls abducted him on Sunday night. After this, the young man was gang-raped by taking him to an unknown place. The youth alleges that the girls made physical relations with him overnight. After this, she left the young man at the same place in the morning and ran away. The youth has narrated his ordeal in front of the media. However, due to shame, he has not yet complained to the police. Despite this, the police have started investigating the matter.
According to information, four girls in a car abducted a young man who was going back home after working in a factory on Leather Complex Road in Jalandhar on Sunday night. They took her to an unknown place. It is alleged that the girls collectively made physical relations with the youth. The factory worker said that he was walking towards home after finishing his duty at the factory at night.

Girls abducted in car
Meanwhile, a big vehicle came and stopped near him on the road. Four girls riding in the car started asking her address. He was telling the address that in no time he made her unconscious by giving her some fragrance and took her to some other place by putting her in the car. The young man said that the age of the four girls was between 22 and 23 years. When he regained consciousness, he was tied with a rope without clothes.
The youth did not complain to the police
The young man says that all the girls kept on arbitrarily with him for several hours. The girls harassed him for 11 to 12 hours. Later, she dropped him on the same road around 3 am. He told that he did not go to the police to complain because of shame.
Police will investigate the complaint
On the other hand, Gagandeep Singh Sekhon, in-charge of Thana Basti Bawa Sports said that at present no complaint has been given to the police in this regard from anyone's side. If there is a complaint, it will be investigated.