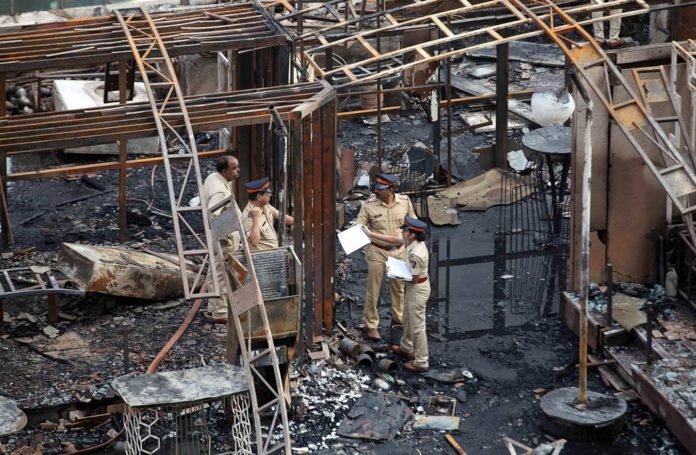 MUMBAI: In the wake of a deadly fire in a central Mumbai rooftop pub, police today registered three cases against mall and pub owners in the city on charges of illegal construction, officials said.
Two separate FIRs have been registered against the owners of Mojo's Bistro and '1 Above' pubs, a senior police official said.

Since the pubs are located in the Kamala Mills compound where the alleged illegal extension was constructed, its owners have been named in the FIR, Deputy Commissioner of Police Zone 3 Virendra Mishra said.
A case has also been filed against the owner of P22 mall at Raghuvanshi mills in suburban Kurla on the charge of illegal constructions, he added.
Earlier, police had said lookout notices were issued against Hitesh Sanghvi and Jigar Sanghvi, the co-owners of '1 Above' pub, which is run by C Grade Hospitality.
The fresh cases were filed under relevant sections of the Maharashtra Regional Town Planning (MRTP) Act for constructing illegal extensions based on a complaint by the Brihanmumbai Municipal Corporation, the official said.
A massive fire yesterday swept through the plush rooftop pub in downtown Mumbai during a birthday bash before swiftly raging through the building, leaving 14 people dead and 21 injured.
Among those killed was Khushbu Bansali, the woman who was celebrating her 29th birthday at "1 Above" pub in upscale Parel's Kamala Mill compound, and several of her friends.
*News Searching By ABP*