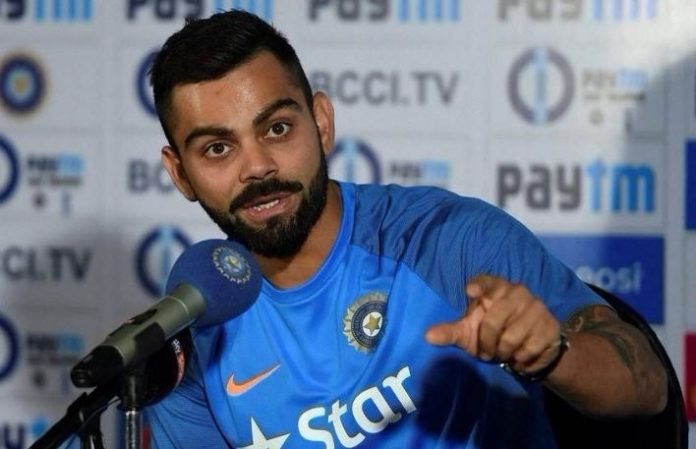 Those vouching for Ajinkya Rahane's comeback were in for a shock, not because he had no chance of making it to the playing XI for the second Test match but because the Indian captain was in no mood to take the constant seesawing about his deputy.
"It's funny how things change in a matter of weeks, or just about five days. Before the first Test no-one thought that he should be in the eleven and now suddenly people are looking at the other option," Kohli said.

The context of Virat's comments was not clear as Rahane's exclusion from the first Test came as a shock for not only the Indians but also his South African counterpart.
Taking a jibe at the critics, Kohli said outside talk would not dictate India's team selection.
"We certainly don't go on opinions that are created outside, and talk of the town and all those sort of things," Kohli's sarcasm at the pre-match conference was not lost on anyone.
"He (Rahane) is a quality player. He has done well in South Africa, in all conditions actually away from home. He is probably been our most consistent and solid player away from home," the skipper said.
Rahane has by far the best record in conditions away from home, averaging a well over 50 outside Asia. He, in fact was India's highest scorer, closely followed by the captain and Pujara when India last faced the Proteas in their own backyard in 2014.
However, he did not rule out the chances of Rahane making it to the playing XI in Centurion, subject he fits in with the team combination.
"I explained the reasons why Rohit Sharma started ahead of him. I am not saying that Ajinkya cannot or will not start in this game. Possibilities are all open at the moment and we shall decide after practice."
The Indian skipper also made it clear that there was no reason to press the panic button.
Making his stance clear that the team is in very good shape mentally, Kohli said he was confident that his bowlers could take 20 wickets of South Africa once more like they did it in the first outing.
"No worries about the bowlers. I am perfectly fine with the performance our seamers put in and I see no reasons why we cannot repeat that in the second Test. Obviously we would aim to take 20 wickets."
*News Searching By ABP*