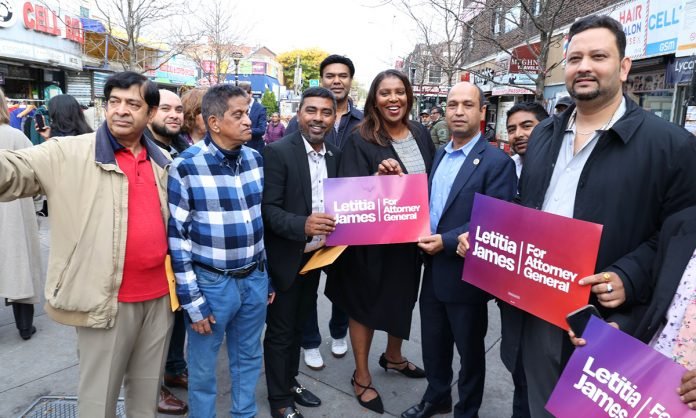 "We need to come together to confront discrimination and unseat those who want to continue imposing their policies against minorities, the LGBT community, and undocumented immigrants," said Letitia James, the New York state attorney general who is seeking re-election.
Prosecutor James spoke Tuesday of this week at Diversity Plaza in Jackson Heights, Queens. She had the support of State Senator Jessica Ramos and Assemblywomen Jessica Gonzáles-Rojas and Catalina Cruz.

Early voting ends on Sunday, November 6, and voting day is Tuesday, November 8, from 6:00 a.m. to 9:00 p.m. "We want you to support the Democratic Party candidates and turn the ballot over to vote on the three racial justice questions," added prosecutor James excitedly.
Senator Ramos said that they are "the warriors for immigrants" and that they were in Diversity Plaza to combat hate and encourage voting.
Assemblywoman Cruz spoke about her relationship with prosecutor James, her fight to grant driver's licenses to undocumented immigrants, and how she has fought "against former President Trump, corruption, and discrimination.".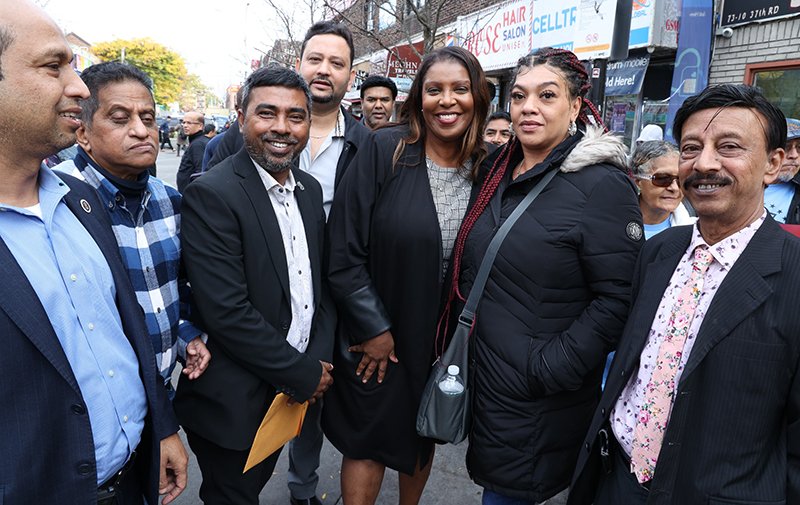 A day earlier, on Monday of this week, Prosecutor James met with representatives of the community press in lower Manhattan. The New York City Mayor's Asian advisor, Fahad Solaiman, attorney Moin Chowdhury, and editor of Ruposhi Bangla Shah J Choudhury were also present there.
She said bail reform, a highly contentious issue, should not be viewed in isolation but rather be associated with minority incarceration, mental health, a shortage of affordable housing, and pretrial services that do not favor the elite. poor.
Prosecutor James is also considered a defender of workers and wage earners. In her final statement, she declared that she would be re-elected and expressed her confidence in Governor Kathy Hochul's victory.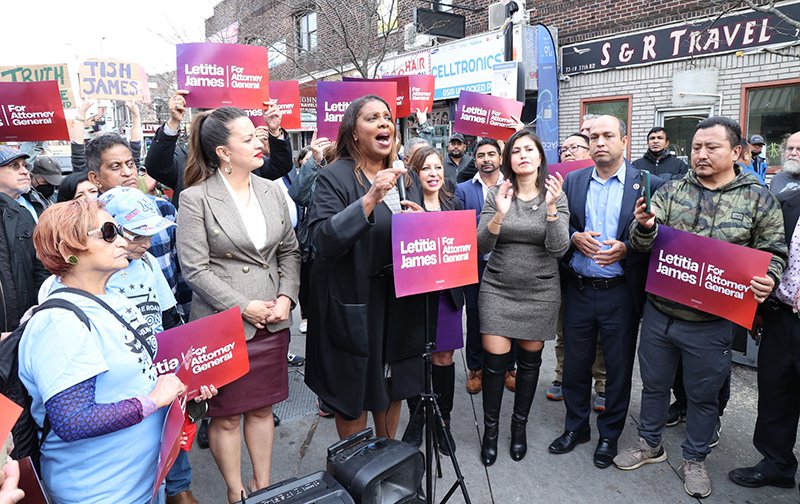 Z.A.D
---