BELMONT, Bronx (WABC) —
Authorities say a man wielding a knife was fatally shot by police in the Bronx Monday night.
Just after 7:30 p.m., police responded to a 911 call of a dispute on the 2100 block of Prospect Avenue in the Belmont section.

A landlord called 911 after being threatened and attacked by his tenant, with the dispute spilling out onto the street.
"The male armed with a knife was chasing another male in the street," said NYPD Chief of Patrol Rodney Harrison.
The two officers who responded had their body cameras on. Authorities say they told the tenant to drop the knife half a dozen times.
When he refused and allegedly started towards them, both officers opened fire, six rounds.
"The officers confronted the subject and repeatedly directed him to drop the knife," said Harrison. "The subject then turned towards the officers with the knife in hand and the two officers discharged their firearm, striking the subject."
The 52-year-old tenant was pronounced dead at St. Barnabas Hospital. His identity has not yet been released.
"They could have shot him in the legs or maybe the arm just to get him down," said resident Antoine Fletcher. "There's enough police where they could get him down without having to kill him."
The NYPD released a photo of the knife that was recovered at the scene.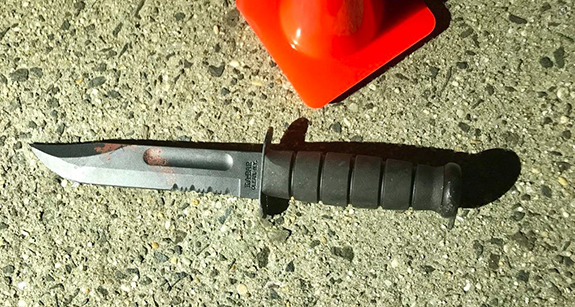 Four blocks away, there was another scene involving a police cruiser which slammed into a pole.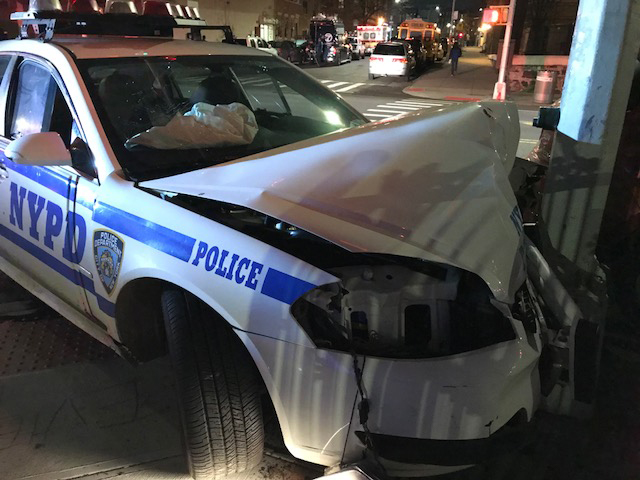 Both airbags deployed.
Authorities say the officers were racing to assist the previous 911 call when they crashed. They suffered minor injuries.
*News Searching By Abc7ny*