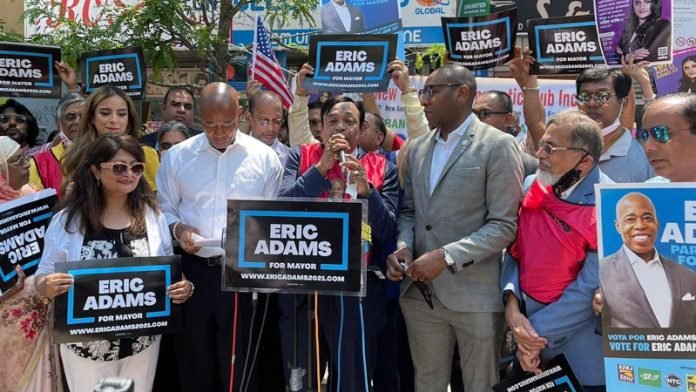 By Mahin Al Mohaiminul
---
Shah Nawaz is a Bangladeshi American social worker, print & electronic media personality, an outstanding philanthropist, an activist, and a businessman currently living in Queens, Newyork with his wife. Shah Nawaz is a friendly father of a daughter "Sadia Nawaz" and son "Sadman Nawaz". He was born on 29th January 1963.

Shah Nawaz is a representative of Bangladeshi American Immigrants living in the USA. He helps South Asians, Bangladeshi Americans in particular to bridge the gaps between the communities in general. With an ultimate goal to live in this world better than what he found during the school-college-university student era. Keeping in mind a noble vision and mission he cherishes and wishes to have a peaceful, better world for the people across the globe. Shah Nawaz with his dynamic leadership quality makes every impossible thing possible. He maintains and nurtures within himself socio-cultural and business dynamics. It made him so successful in all ventures in the business community and the social world in North America.
Shah Nawaz as Philanthropist
Shah Nawaz was President of the New York Bangladeshi American Lions Club. His wide range of experiences of success in social work and business has enriched Bangladesh over three decades. It is now enriching the communities in America in general, especially the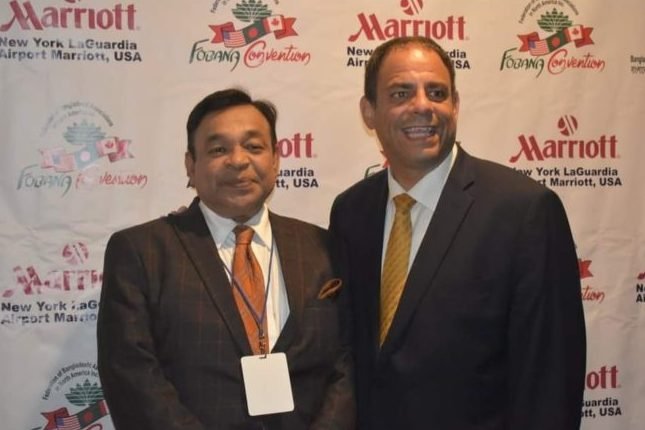 communities of South Asian immigrants. He has been the pivotal figure in organizing the events for the south Asians where hundreds of small and medium-sized businesses got together and did business transactions of over a hundred million dollars each time he organized.
Shah Nawaz also distributed a couple of thousands of glass frames to the poor and needy glass users in New York. He gave away over a thousand blankets during severe winters. He organized blood drives, Covid-19 Test, Antibody Test, and flu-shot programs through the NY Bangladeshi American Lions Club. The homeless people and their kids in NY and back in Bangladesh see their children and sick family members through Shah Nawaz. Mr. Nawaz has helped them with possible clothing, toys, books, and financial help.
Shah Nawaz is a strong believer in worldwide human rights. He has taken several initiatives to bring justice to the sufferers of Myanmar. Besides, he sent help teams from New York to go and help the victims. He has done it through several Not-For-Profits and the Red Crescent in Bangladesh. Therefore, he dedicated his time, labor, and possible financial assistance to the mentally, physically disabled, and gifted kids with autism. He has also helped several organizations like *'ASHA" and "South Asian Organization Of Disabled.
Shah Nawaz as Politician

Shah Nawaz is the public Ambassador of Bangladeshis to the mainstream US communities and the elected officials. Mr. Nawaz has been a key figure in building awareness and helping citizens to vote has helped the neighborhoods to have their desired representative, assembly member, councilmen member, and state senators elected to have their basic demands fulfilled. Congressman Gregory Meeks, Yvette D. Clarke, Senator Jose Peralta, John Liu. Leroy Comrie, Councilman Daniel Dromm, District Attorney Melinda Katz, Assemblyman David Weprin are the few who got the services during their elections and fundraisings.
Shah Nawaz as Businessman
Shah Nawaz, President of JBBA, the largest Bangladeshi-American business entity of Jackson Heights, has organized several festivals in the Boroughs of Queens, Brooklyn. Bronx and Manhattan, where over twenty thousand immigrants turned in and did both business and enjoyed the entertainment, besides their social benefits. He owns his own NY Insurance Brokerage house, thru his company he serves more than 10 thousand TLC Insurance, Black Car, Green Car, private auto, home, and business insurance every year with satisfaction to our south Asian and other nationalities.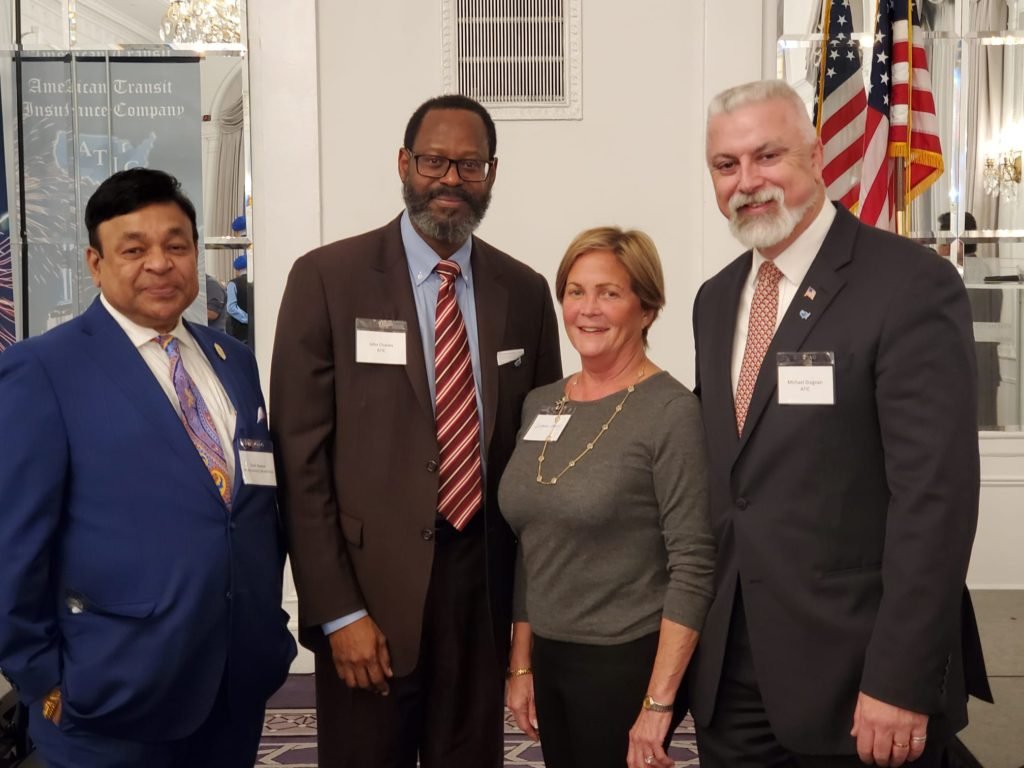 With his everlasting desire of helping people in need, his goal and mission now are to grab the top-notch positions of the home care industry. Being the server of almost 10 thousand insurance holders, which means 10 thousand family and household members, these would be the most encouraging elements and key points to raise the home care service in our densely populated south Asian community.
He is the President and CEO of Golden Age Homes Care, a national provider of home care and staffing services with over 5+ years of experience and dedication to enhancing the quality of life for others. It is a Licensed Home Care Services Agency established to provide high quality and superior standards of Nursing, Home Health Aide, and Personal Care services. The Agency strives for high ethical standards. Our compliance program includes an employee and Agency code of conduct which everyone must abide by.
They recruit only highly-trained direct care professionals with the necessary experience to deliver services that are beyond expectation. With their skilled management team and committees, they are well organized for the delivery of quality services.
Golden Age Homes now has five branches around the greater New York Metro Area. These branches are Jackson Heights, Bronx, Brooklyn and Jamaica Branch and hillside Avenue.
The Final Verdict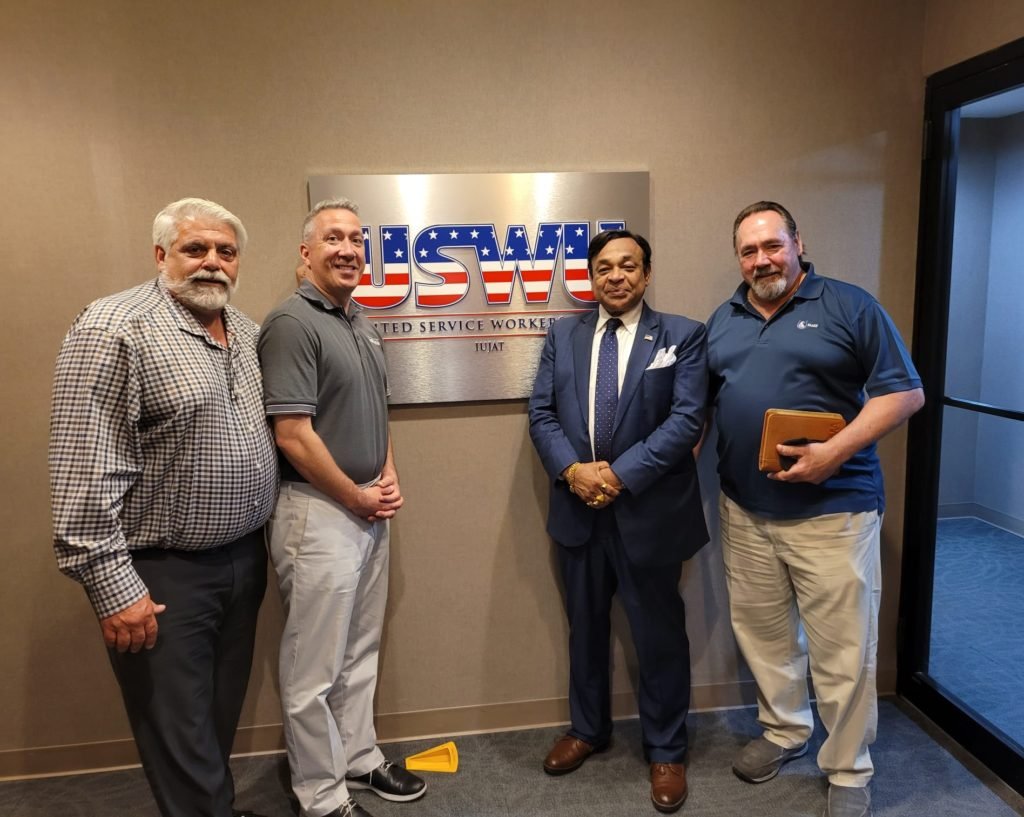 The Omni-smiling Shah Nawaz brings lights and warmth to the dire neediest. Shah Nawaz radiates happiness and positive vibes. In a world with numerous negativities He does every little thing to spread happy positive vibes to all around him, to make their lives better, to make them happy. Shah Nawaz sees each and every human being as the gift of God to this planet Earth. And he is dedicating his time and life for their betterment.