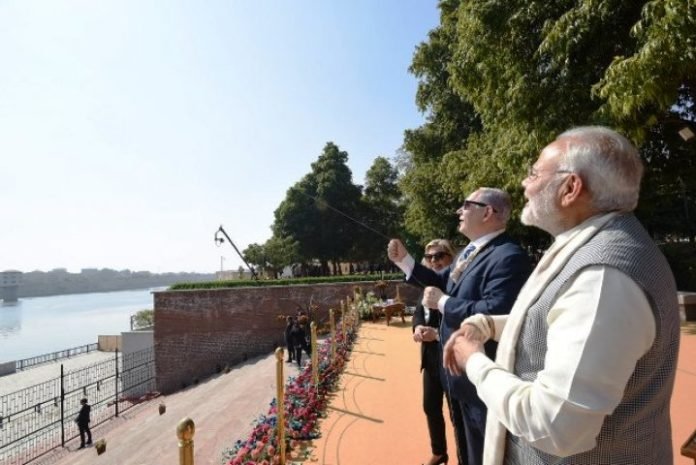 Ahmedabad: Innovation has played a major role in bringing India and Israel closer, and sentiments of mutual development is crucial for a better future of both countries, Prime Minister Narendra Modi said on Wednesday.
"Innovation has played a great role in bringing the people of India and Israel closer," Modi said after the inauguration of iCreate centre here. "Israel's technology and creativity influence the entire world. Innovators in India can benefit from the areas related to the Indian needs."

He said water conservation, agriculture production, storage facilities, food processing, less-water farming in deserts and cyber security were among the issues where India could partner with Israel.
Israeli Prime Minister Benjamin Netanyahu was present at the event.
"Israel has proved that it is people's dedication and not the size of a country that takes it forward," Modi said.
Talking about cooperation in agriculture and exchange of genetic resources and information between these countries, Modi said: "This kind of cooperation and sentiments of mutual development are very important for a bright future of both countries."
With great pride and delight, inaugurated iCreate Centre with PM @netanyahu. This is a project I was closely associated with as Gujarat CM. iCreate will provide a strong impetus to a culture of innovation among youngsters. https://t.co/fmlRaGuIY2

— Narendra Modi (@narendramodi) January 17, 2018
The Prime Minister said there were enormous opportunities in "waste to wealth" area.
Modi said a $40 million fund was created during his visit to Israel last year. This would be a joint venture of the two countries.
"It will help talent from both countries carry out new experiments in technological innovations," he said.
There would be special focus on areas covering food, water, power and disease eradication, among others, the Indian leader said.
"Also, there will be exchange between start-ups in both countries."
The Prime Minister stated that he wanted Israeli cooperation when iCreate was established "to get benefits of Israel's experience and provide a start-up environment to youth in the institution".
*News Searching By Abp*