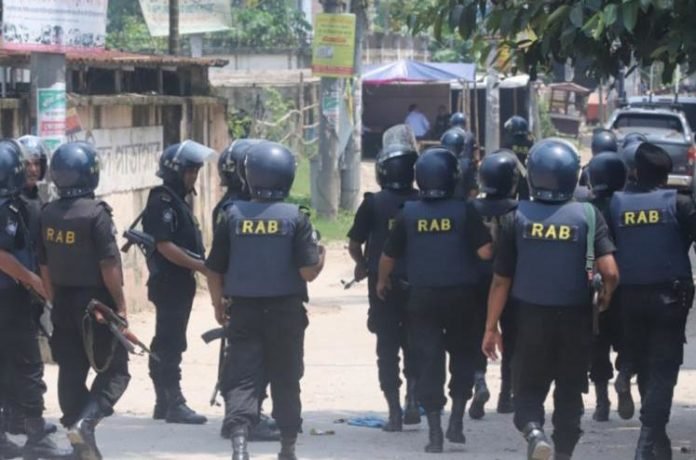 Three alleged militants killed and two members of Rapid Action Battalion (Rab) were injured after the law enforcers carried out a drive at a suspected militant hideout at West Nakhalpara in the city early Friday.

Tipped off that a gang of militants were staying on the fourth floor of a six-storey building at West Nakhalpara, a Rab team cordoned off the building around 2 am, said Mufti Mahmud Khan, Director (Legal and media wing) of Rab.
"At one stage, the militants opened fire and hurled a grenade around 5:30 am targeting the Rab personnel," said Mufti adding that the Rab men also fired back in retaliation.
"Three militants were killed during the exchange of gunshots while two Rab members injured," he added.
Meanwhile, a bomb disposal unit of Rab entered the building.
*News Searching By daily-sun *