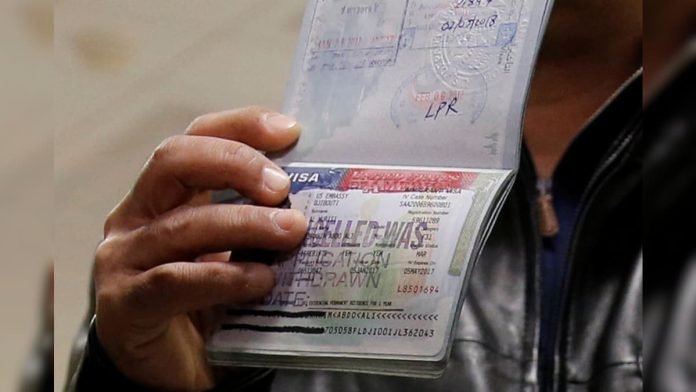 New Delhi: America has adopted multi-pronged strategy & stepped up its drive to augment visa application & papers processing for inviting foreign nationals on its territory. Indians in particular are on high priority list of United States as it seeks to 'import' fine talent & tech savvy engineers.
US embassy & its consulates in the country are in an overdrive mode to cut down time in visa procession and also raise the numbers of proposed immigrants to about 1 lakh/month from India alone. Today, US embassy posted on its official Instagram handle that it was scouting for its 1 millionth lucky visa applicant.

"Who will be our millionth visa applicant?", the American embassy posted on its Instagram handle.
Reports citing a senior US official said that it is hoping to issue 1-1/2 million visa to Indians every month. The Embassy is adding more staff, drop box facilities to smoothen the entire process. Wait time for visas has already decreased from 450 days to about months to 9 months.
Currently, India ranks only after China & Mexico in availing US visa but that is likely to change soon.
Among multiple types of visas, the H1B & L category are among the most-sought after by Indians. The US has made available 1 million visa slots in these categories and also assiduously working towards reducing wait time for B1, B2 (business & tourist) visas.
In the post-Covid era, US has redrawn its priorities & increased engagement with the world. Inviting people from across the world on work/tourist/immigration/work permit visa is part of its renewed effort to revive its economy.
US hopes to return to pre-Covid situation of 2019 by middle of 2023, hence has doubled its efforts towards the same.