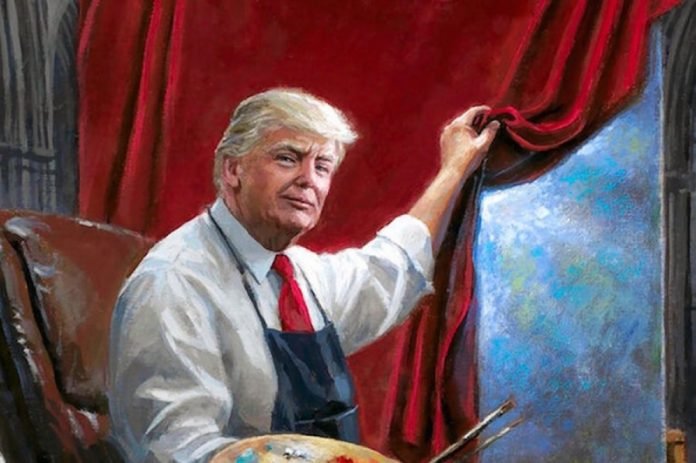 by Emily Tamkin
---
At the start of the 2020 presidential election campaign – last year, when more than 20 candidates vied for the Democratic nomination; when we could still safely go outside without masks on; and when candidates could gather potential voters indoors without worrying about ventilation – I made two predictions. The first was that Joe Biden would be the Democratic nominee. The second was that Donald Trump would be re-elected president.

My reason, in both cases, was the same: both seemed impervious to political damage. Biden was failing to draw the most enthusiastic crowds. His debate performances ranged from "fine" to "baffling". There was one in which he was asked about the legacy of slavery in the US and ended up rambling about Venezuela. He did not appear particularly interested, as I saw it, in winning young voters from the progressive superstar Bernie Sanders. Nor did he have the boldest ambitions for expanding healthcare or combating the climate crisis. Yet despite all that he remained ahead in the polls.
There was a moment in February, after Sanders won the New Hampshire primary and Pete Buttigieg narrowly won the Iowa caucuses, when I wondered if I was wrong. But I wasn't. Biden is a former vice-president and his name recognition helped him. So, too, did his promise to restore the US to something like normality, even if "normality" for many poorer and minority Americans is no happy place. The majority of Democratic voters also thought that he simply had the best chance of winning against Trump compared to the other Democratic hopefuls. In hindsight, the primaries were something of a self-fulfilling prophecy: Democratic voters thought Biden could win, and so Biden won the nomination.
Trump seemed similarly invulnerable – this time to the glut of scandals and political failures that defined his first term in office. On policy, he had instituted travel bans on people from several Muslim-majority countries; his administration had separated migrant children from their parents; it had tried to repeal the Affordable Care Act introduced under Barack Obama. He had been accused by a prominent columnist of sexual assault; he had been impeached for apparently pressuring a foreign leader into opening an investigation into a political rival; he employed his adult children. A rap sheet as long as this would have sunk previous administrations; not Trump's.
But, as John Maynard Keynes is often reported to have said, "When the facts change, I change my mind", and so two unexpected developments have forced me (tentatively) to reconsider my initial prediction about how 3 November will end. The first was the pandemic. By that I do not just mean the president's disastrous response to Covid-19. Rather, the pandemic posed a distinctly unpolitical challenge, one that could not be dodged by Trump's instinctual, and generally effective, ruse when faced with a problem he cannot solve: provocation, distraction and shameless histrionics. With the virus coursing through the republic, Trump had nothing to offer, no place of safety to which to retreat. The virus continued to spread and kill. Unlike any number of other bizarre, vulgar or cruel stories that have emerged from this White House, Covid-19 would not go away. Trump would have to deal with it, or contend with the political fallout of not dealing with it.
At the same time, Biden began making a political case that I had not expected from him. He obviously appealed to older, moderate and even Republican voters, some of whom – such as the former Ohio governor John Kasich – featured at the Democratic National Convention. But he also endeavoured to speak to younger, more left-leaning voters. He called himself a "bridge" to a new generation of leaders such as Kamala Harris, who is now his running mate, and Cory Booker (though neither Harris nor Booker are regarded as progressives, both are certainly to the left of Biden). After the Democratic primaries, Biden and Sanders assembled unity task forces on climate change, criminal justice reform, the economy, education, healthcare and immigration. Appointees included Alexandria Ocasio-Cortez, the representative from New York and champion of the Green New Deal. The young democratic socialist now says that while she disagrees with Biden on some elements of climate policy (for example, his refusal to ban fracking), she wants to see him occupy the executive so that progressives have some chance of influencing the US's approach to the climate crisis.
But Ocasio-Cortez & Co will have to work hard if Biden does become president. Those advising his campaign have suggested that a Biden administration may be overcautious about government spending. On foreign policy, Biden reportedly vetoed including the word "occupation" in the Democratic platform in reference to Israel. And his rhetoric suggests that he is less interested in rethinking the US's role in the world than he is in reasserting pre-Trump American supremacy.
But since becoming the presumptive nominee, Biden has indicated he recognises that there can be no going back to the time before 2016 – a kind of prelapsarian state of affairs in which the US and its institutions stood flawless and eternal. He seems to understand that there is no return to "normalcy"; there is only the chance to make things better than they are now.
This is, of course, contingent on his victory, and on Trump's willingness to go quietly into the night. As I write this, the New Statesman's results model puts the probability of a Biden win on 86.9 per cent. I still have trouble believing that Trump will lose and that the US will change course. But I've been wrong before.❐
Author: The New Statesman's US editor