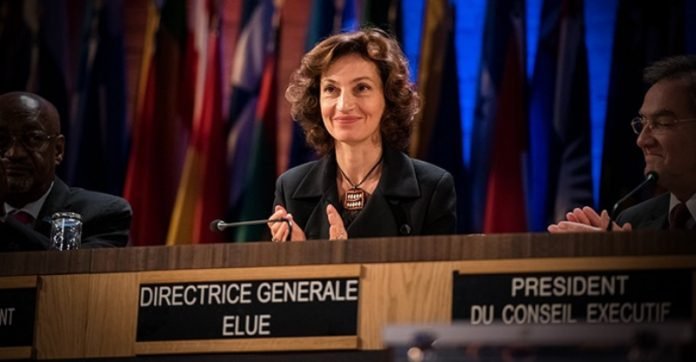 Eleven million girls face being unable to return to school even after coronavirus restrictions are lifted around the world, Unesco head Audrey Azoulay said Thursday during a visit to the Democratic Republic of Congo.
"We worry that in many countries the closure of schools has unfortunately led to losses," Azoulay said as she visited a high school in the capital Kinshasa, three days after the country's 2020-21 school year began.

"We estimate that 11 million girls will be unable to go back to school around the world."
Accordingly, "we have launched an awareness campaign on the need for schools to go back to school," the former French culture minister said.
Education "unfortunately remains very unequal" for girls, Azoulay said, noting that their access to schooling is a priority for the UN Educational, Scientific and Cultural Organisation (Unesco).❐