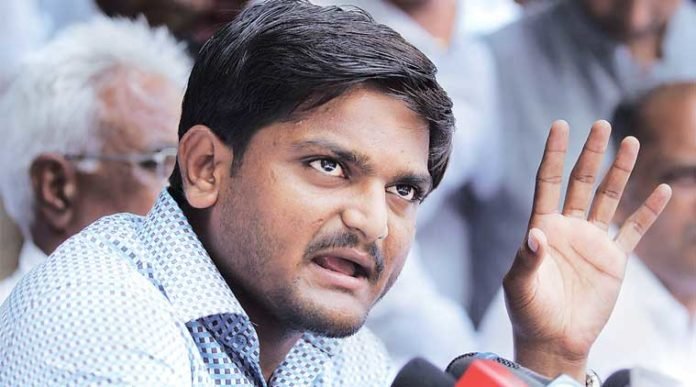 New Delhi [India] December 31, (ANI): A day after Patidar leader Hardik Patel offered Gujarat Deputy Chief Minister Nitin Patel to join Congress, the Bharatiya Janata Party (BJP) on Sunday rejected his proposal saying that their party leaders are loyal and cannot be lured by anyone.
Speaking to ANI, BJP leader Subramanian Swamy said that Hardik's statement should not be given attention as 'he is fishing in troubled waters'.

"I don't pay any importance to what Hardik Patel says because he is fishing in troubled waters. I think Nitin Patel is an old worker of ours and he cannot be made unhappy. If he is unhappy we should find out and try to remove is unhappiness," he said.
BJP leader Murlidhar Rao also slammed Hardik and said that BJP is party of loyal and honest leaders unlike Congress.
"This is BJP not Congress. Our party leaders are loyal and honest. They cannot be lured. We can resolve our internal issue among ourselves," Rao told ANI.
The Patidar leader on Saturday said Nitin Patel should join the Congress party, if he can manage to bring along 10 Bharatiya Janata Party (BJP) MLAs.
The purported wooing has come in the backdrop of rumours that the deputy chief minister is not happy with the portfolios allotted to him in the newly-inducted Gujarat Cabinet headed by Chief Minister Vijay Rupani.
Talking to the media here, Patel said, "If Nitin Patel is ready to leave the Bharatiya Janata Party (BJP) with 10 MLAs then I will talk with the Congress party about giving him suitable post in the party. If the BJP is not respecting Patels, then they should leave the party and should accompany Nitin Patel."
The deputy chief minister is reportedly said to be miffed after finance, urban development and petroleum portfolios were taken from him.
The cracks in the new government were visible when Patel did not assume office in the Sachivalaya in Gandhinagar on Friday even as many ministers took charge. (ANI)
This story has not been edited. It has been published as provided by ANI