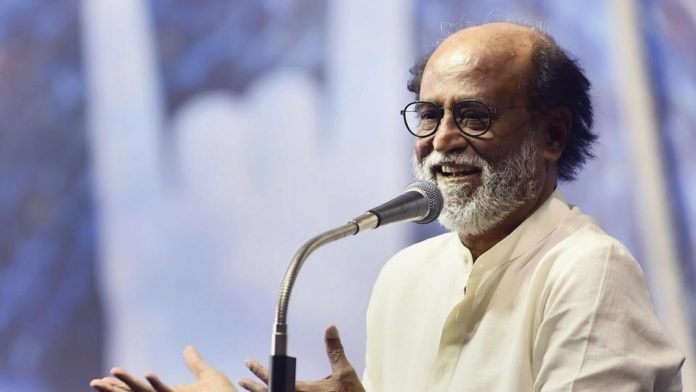 Chennai: Rajinikanth has finally cleared his political stance today. The megastar announced that he will launch his own political party and contest all 234 assembly seats in the state of Tamil Nadu.
Political observers believe his entry is a threat to all regional parties as a political vacuum since the death of AIADMK leader J Jayalalithaa last year will be filled up by the 67-year-old actor.

"I am joining politics for sure," the 67-year-old said amid thunderous applause from fans.
Quoting a shloka from the Bhagwad Gita which stresses on the importance of doing one's duty and leaving the rest to the Lord, he said, "This is the compulsion of time."
Addressing fans here on the valedictory of a six-day-long meet, the actor said he will launch a political party which will contest all 234 assembly constituencies in Tamil Nadu.
He said the party will be launched ahead of assembly elections at an appropriate time.
The policies of the party will be taken to the people, he said and added that truthfulness, hard work and growth will be the slogan of his party.
"Do good, speak and only good will happen," will be the guiding slogan, he said.
(WE BRING YOUR LATEST UPDATES BELOW FROM CHENNAI)
Time has come for political change, system should change. I need support of everyone to bring change in system. In the name of democracy, those coming to power are swindling public money. This should change, says Rajinikanth.
Politics in state needs to be changed; today the politics in TN has gone bad. Democracy is dying. One year of events in Tamil Nadu politics has brought us very bad name. There is a lack of transparency, we need to bring that transparency says Rajinikanth.
I thank my fans for maintaining decorum. If we maintain order we can achieve anything: Rajinikanth.
Someone asked me what's my policy and my head started to swirl. Cho always warned me about the media. But I didn't create this hype, just happened. Whatever I say it becomes a debate: Rajinikanth.
Wage war, if you win, you'll rule the country. If you die, you'll have a brave death. If you don't fight, they'll call you a coward: Rajinikanth.
I am entering politics, all work done. I am ready for politics. I'll be contesting in TN assembly election, on all 234 seats. To launch my own party, says Rajinikanth
I am not scared of politics but I am scared of media says @superstarrajini at Raghvendra Mandapam: Rajinikanth
Speculation about Rajinikanth joining politics has arisen from time to time ever since his stinging denouncement of Jayalalithaa before the 1996 election, which she eventually lost. It has intensified after Jayalalithaa's death created a political vacuum at a time the aging DMK president, M. Karunanidhi, has been indisposed.
The fluid political situation is being seen as a possible springboard for other actors as well with Kamal Haasan, another giant of Tamil cinema, also hinting at entering politics.
In September this year, he had extended his full support to Prime Minister Narendra Modi's 'Swachhata Hi Seva' movement, adding that "cleanliness is godliness".
The two had exhchanged pleasantries during an event last month in Chennai.
*News Searching By Abp*