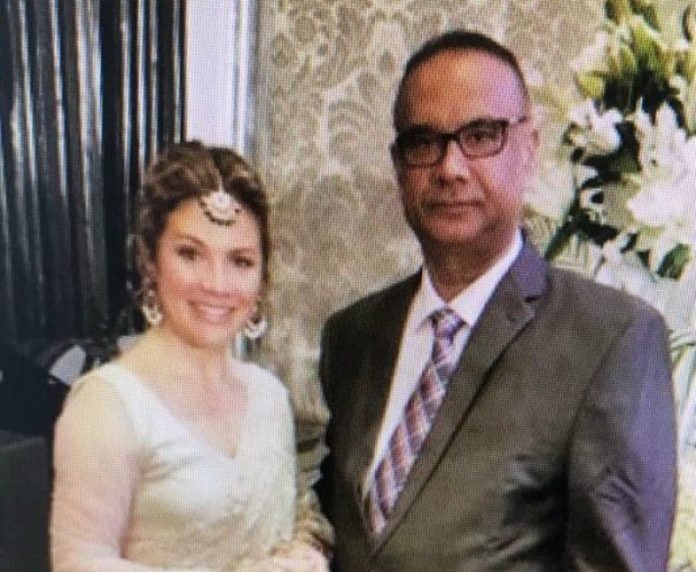 Hindustan Surkhiyan Desk:Amid the controversy over India's cold reception to Canadian Prime Minister Justin Trudeau and his family on his first State visit to India, his wife Sophie Trudeau was photographed with a 'convicted' Khalistani terrorist Jaspal Atwal at an event in Mumbai on Tuesday.
The image was shared by CBC News; where Mrs Trudeau is seen posing for camera with Atwal, who was active in banned International Sikh Youth Federation.

As per reports, Atwal was also invited for a formal dinner with Canadian Prime Minister; but the invitation was later rescinded.
Even Candian Minister of Infrastructure and Communities Amarjeet Sohni was photographed with Atwal.
If the talks of cold-welcome to Trudeau are true, the same hints at Trudeau's less-than-ambiguous support for the Khalistani movement.
As per Raveen Thukral Punjab Chief Minister Amrinder Singh's media advisor, CM gave a list of nine category 'A' Canada-based operatives alleged to be involved in hate crimes, terrorist activities and trying to radicalise young people and children in Punjab to Trudeau during a meeting with him in Punjab.
"The categorical assurance from Trudeau came when Captain Amarinder sought the Canadian Prime Minister's cooperation in cracking down on separatism and hate crime by a fringe element, constituting a miniscule percentage of Canada's population, said CM office
ABP