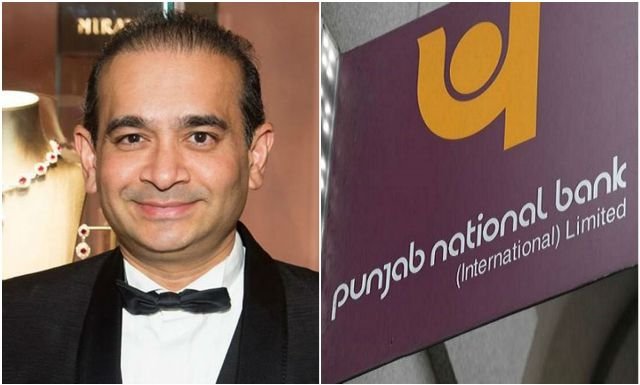 Hindustan Surkhiyan Desk:The Punjab National Bank which has been defrauded of Rs 11,500 crore allegedly by Nirav Modi and his business partner has on Thursday asked the diamond merchant to come up with a concrete and implementable plan to settle the dues.
"You were getting LoUs issued illegally and in an unauthorized way through few bank officials. At no stage such facilities were extended by our bank to your three partner firms," PTI sources said citing mail response sent by a senior PNB official to Nirav Modi."Your commitment and undertaking for sparing of the total liability was not backed by providing upfront amounts and timelines. However, should you have any concrete and implementable plan, do revert back," the mail said.

Nirav Modi in his letter to the bank had said that the over-zealousness on the part of the bank to deal with the issue destroyed his jewellery brand and also jeopardised his ability to clear the dues.
ALSO READ: PNB closed all options to recover dues by going public, says Nirav Modi
Niravi Modi and Gitanjali Gems Chairman and Managing Director Mehul Choksi have been accused of cheating the PNB to the tune of over Rs. 11,500 crore.
Meanwhile, the Enforcement Directorate (ED) and the CBI are probing the matter and conducting searches and raids at various locations linked with Nirav Modi and Gitanjali Gems.
The scam was started in 2011 and was detected in the third week of January this year, after which the PNB officials reported it to the concerned agencies.
Nirav Modi case: How PNB was defrauded of Rs 11,500 crore
Punjab National Bank had rocked the financial world last week with the revelation that it had detected "fraudulent and unauthorised transactions" worth 11,500 crore at one of its branches in Mumbai.
The fraudulent transactions are reportedly linked to billionaire diamond merchant Nirav Modi, against whom the bank had filed a complaint with the CBI last month.
Nirav Modi was initially charged last month with causing a wrongful loss of Rs 280.70 crore to PNB in 2017 after hatching a conspiracy with two bank officials to defraud the bank.
The other partners who were allegedly involved in fraudulent transactions were Nirav's wife Ami, brother Neeshal and maternal uncle Mehul Choksi, who owns Gitanjali Gems.
On Wednesday, PNB filed two more complaints against Modi after it realised that the fraud could involve at least Rs 11,500 crore of its money.
The estimated scale of the fraud of Rs 11,500 crore is more than eight times PNB's net profit of Rs 1,325 crore in the financial year ended March 2017. The crisis could impact the bank's profitability this year.
Nirav had left India on January 1, and is believed to be in Switzerland. Nirav's wife Ami, a US citizen, and business partner Mehul Choksi departed on January 6.ABP