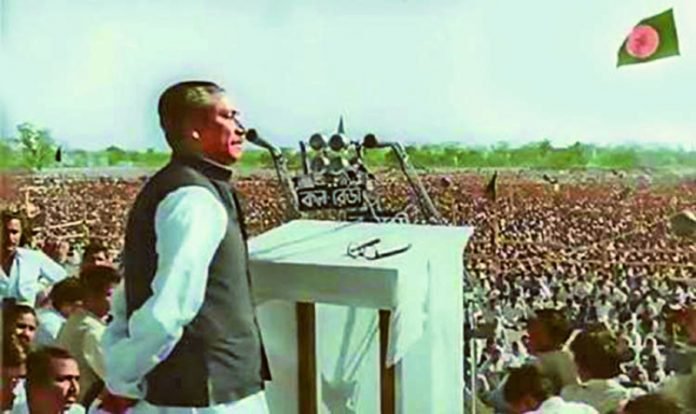 The Cabinet Division has issued a circular declaring March 7, 1971, as the historic day, on this day, Father of the Nation Bangabandhu Sheikh Mujibur Rahman delivered his historic speech.
Recently, the Cabinet Division issued this circular. Earlier on October 7, the cabinet approved the proposal.
According to the circular, the government has decided to declare 7th March as 'historic March 7' and 'A' category on National and International Day celebrations.

However, it said that even if the day is included in the 'A' category, the general holiday will not applicable on this day.
It further said that the Ministry of Culture will act as the initiating ministry to celebrate the day. However, in view of the direct involvement in the thematic distribution, the Ministry of Liberation War Affairs is directly involved in the celebration of the day and the historical significance and awareness of the day should be linked to the Ministry of Education in order to carry it out to the next generation.❐