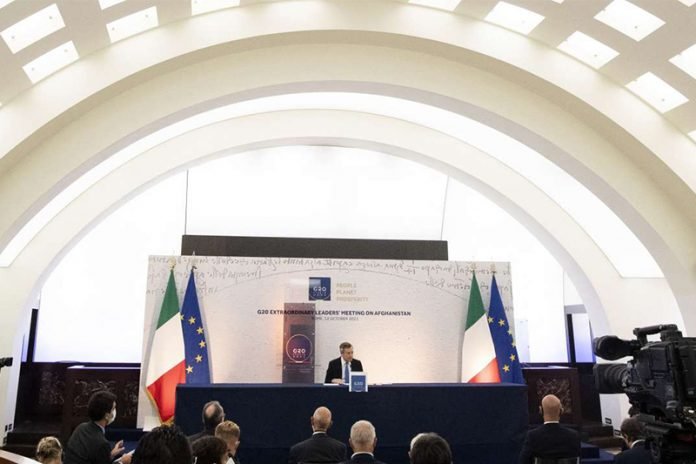 The European Union has announced a revamped humanitarian aid package worth €1 billion to deal with the aftermath of the Taliban takeover of Afghanistan.
The new package builds upon €300 million which had been already agreed to support the country's civilian population, protect human rights and advance the coronavirus vaccination campaign. The European Commission will now add an extra €250 million for similar purposes.

These €550 million in aid will be channelled through international organisations working inside Afghanistan. The remaining €450 million have not yet been earmarked for concrete objectives.
Brussels has said it is ready to mobilise cash for neighbouring countries, like Iran and Pakistan, to help them host displaced Afghans and counter a new rise in terrorist activity and organised crime in the region. This support plan is yet to be designed and will depend on the evolution of the situation.
So far, no major movements of people leaving Afghanistan have been detected, but the European Union doesn't want to risk being caught by surprise. Shortly after the fall of Kabul, national ministers from the 27 member states agreed to boost financial support for neighbouring countries to avoid a repeat of the 2015 migration crisis, when more than one million asylum seekers, many of them coming from Afghanistan, suddenly arrived at the EU's external borders.
Back then, the bloc reacted hastily and chaotically, a scenario that both the EU institutions and the capitals are keen on averting. The current line of action is focused on injecting direct support to NGOs inside Afghanistan, as well as to neighbouring countries, in order to prevent a humanitarian crisis and a total collapse of the country's economy, which could potentially lead to a massive exodus of Afghans heading towards the continent.