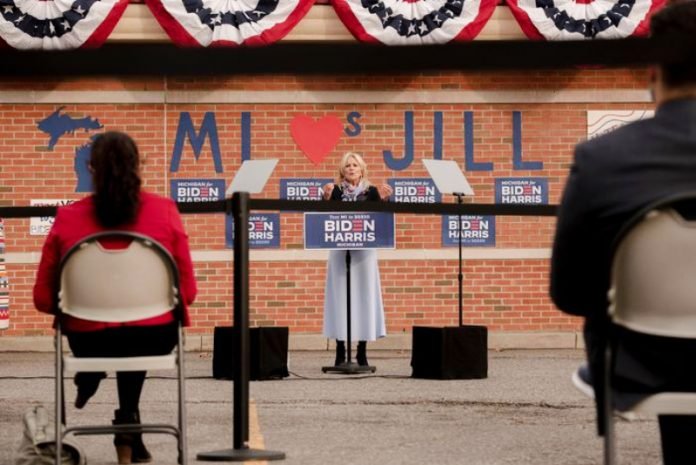 Standing in front of an iconic Arabic bakery in Dearborn, Michigan, Jill Biden, the wife of Democratic presidential candidate Joe Biden, urged Arab Americans to participate in November's election, telling them their vote could be the difference.
Biden said on Tuesday that her husband wants to restore America's values as a "nation of immigrants," vowing that he would be a president for all Americans.

"We have to show up right now, put our shoulders back and work like we have never worked before," Biden told the crowd.
"One vote could make the difference between winning and losing a precinct; one precinct could win a state. And one state, this state, could decide our future for generations to come. So will you be that one vote?"❐