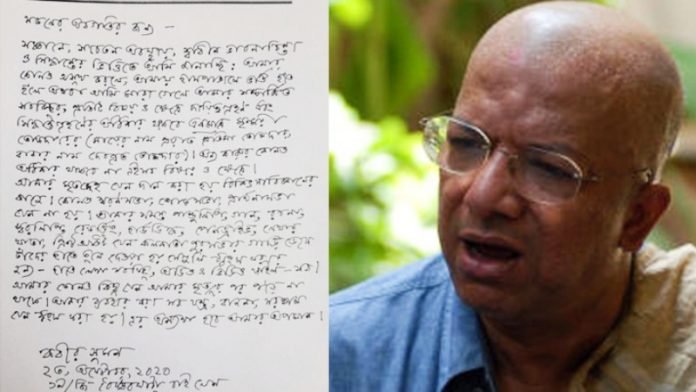 Prominent singer-songwriter Kabir Suman has posted a handwritten will on his Facebook profile, in which he urged to destroy all of his creations after his death.
The former member of Indian parliament requested to Kolkata municipality to carry all of his belongings in a truck, and crush them, when he passes away.

Suman also mentioned that he would like to donate his body for medical experiments.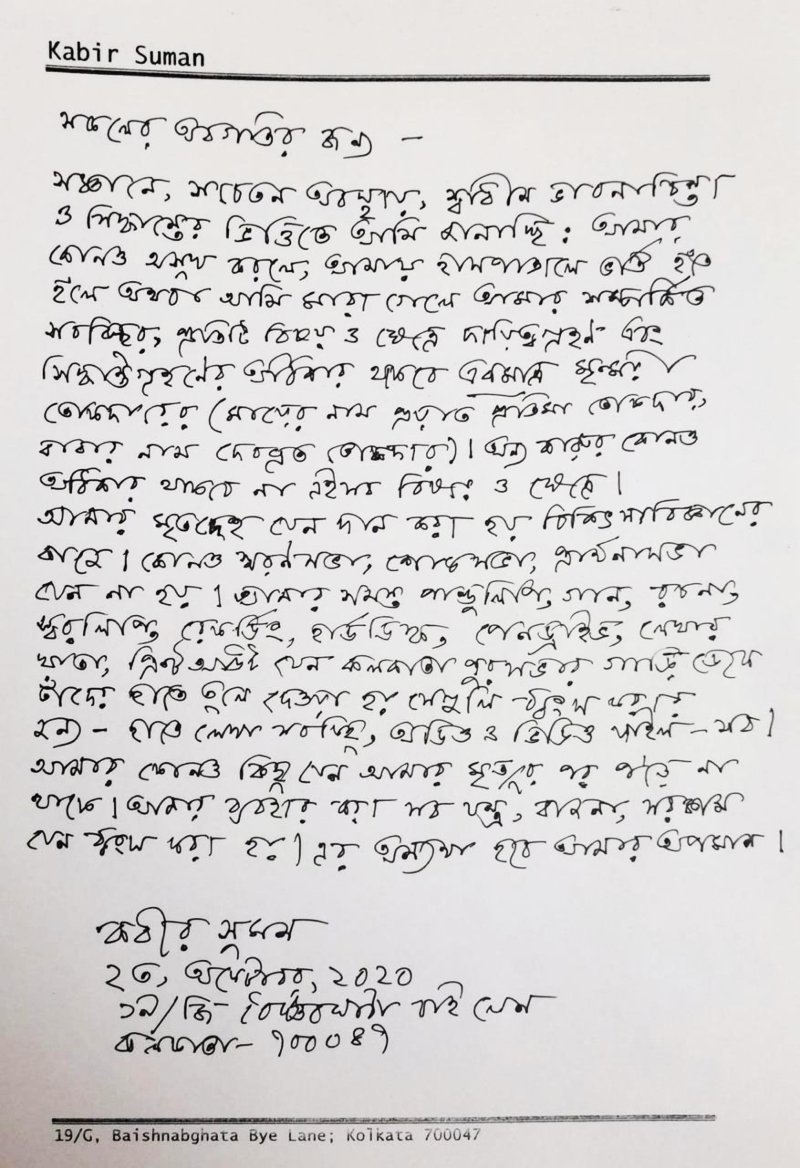 The handwritten paper consists of his name stamped in it. "After my death, no prayer ceremony or memorial event should be held," writes the artiste. "All of my creations, manuscripts, songs, notations, recordings, hard disks, pen drives, hand written notes, print outs and instruments should be handed over to Kolkata Municipality, so that they can destroy everything."
Suman warned that if his wishes were not carried out, it would be equivalent to dishonouring his departed soul. He further mentioned that Mrinmoy Tokdar (daughter of Pratima Tokdar and Debabrata Tokdar) will be in charge of everything that belongs to the artiste after him.
"If I get admitted to the hospital, Mrinmoy will be responsible for taking care of me. Even after my death she will handle everything according to my last wishes," writes Suman.
The Facebook post contains the picture of the handwritten note with a long caption. He shared that he has taken this decision with a stable mind, and he is completely aware of his decision. The caption concluded stating that he is an independent and self-made person, bearing his own financial expenditures.
Renowned musicians including Asif Akbar, Lutfor Hasan, Imtiaz Mahmud and Bidhan Rebeiro commented in his post to express their shock and sadness regarding the 71 year old legend's emotional decision.
The artiste, however, did not clarify the reason behind this sudden post.❐