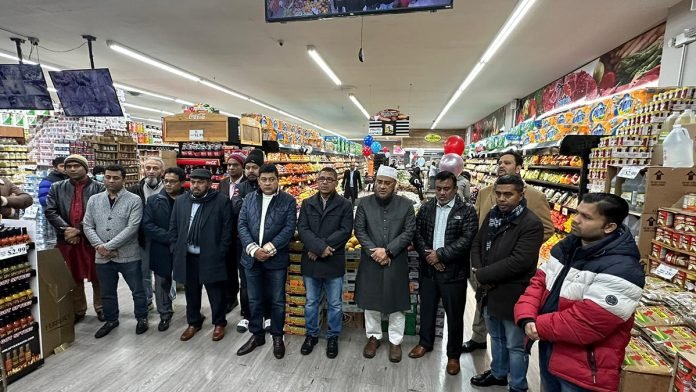 Ruposhi Bangla report: The biggest Bangladeshi supermarket opened on Long Island. The journey of this Bangladeshi supermarket started on November 18 under the name "Island Fresh Supermarket."
On the inauguration, people from all walks of life were present, along with Kamruzzaman Kamrul, Mansoor A Chowdhury, Beshab Sarkar, and Fakhrul Chowdhury Ruhel of Island Fresh Super Market. The authorities said that this supermarket was opened for the Bengalis of the surrounding areas, including Long Island, Elmond, Queens Village, and Hollis.

Authorities confirmed that all kinds of products, including Bangladeshi fish, meat, and vegetables, will be available here. They said it is more like a one-stop shop. This supermarket has about 150 parking spaces.
Among the others, JBBA general secretary and politician Fahad Solaiman, chairman of the Shah Foundation Shah J Choudhury, businessman and president of Bari Home Care Asif Bari Tutul, community activist Moinu Zaman Chowdhury, president of Showtime Music Alamgir Khan Alam, businessman Abdur Rahman Biswas, Sohag Azam, Mohammad Jilani, Husne Ara Begum, owner of the Nabanna restaurant Aftabuzzaman Shimul, Arif Shahriar, and others were present at the inauguration ceremony.
Translated by Zahan Ara Dolon