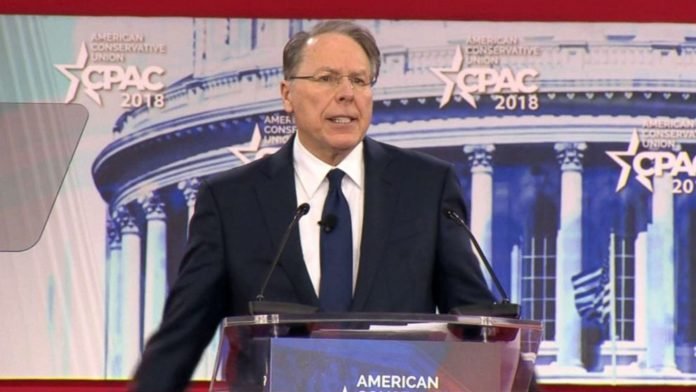 National Rifle Association vice president Wayne LaPierre took the stage at the Conservative Political Action Conference on Thursday roughly a week after a deadly mass shooting at a high school in Parkland, Florida galvanized a national conversation on gun policy reform.
In a highly anticipated speech, he made the case that there is room for the gun lobby and gun control advocates to find common ground.

"The NRA does care," he told the gathering at the Gaylord National Resort and Convention Center in National Harbor, Maryland.
LaPierre defended the Second Amendment and called out the "failures" that point away from gun control.
"They want to sweep right under the carpet the failure of school security, the failure of family, the failure of America's mental health system and even the unbelievable failure of the FBI," Wayne LaPierre said of those calling for gun restrictions.NBC