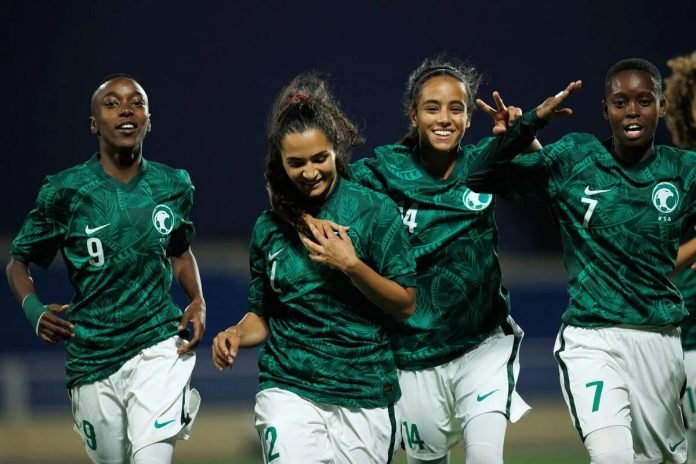 Saudi Arabia allowed women to enter a football stadium for the first time to watch a match Friday, as the ultra-conservative kingdom eases strict decades-old rules separating the sexes.
The new measure comes after Riyadh, long known for imposing harsh restrictions on women, announced it was lifting a ban prohibiting them from driving, as well as reopening cinemas.

Women supporters, all wearing the traditional black abaya robe, arrived well ahead of kick-off in the Jeddah stadium, some in sunglasses and others with loose-fitting veils.
The Islamic kingdom has announced a series of reforms initiated by powerful Crown Prince Mohammed bin Salman since last year.
The first football match women are being allowed to attend is a clash between Saudi Premier League clubs Al-Ahli and Al-Batin in the Red Sea city of Jeddah.
Alone or accompanied by their families, many women sat in reserved seats in Jeddah's Pearl stadium.
The game was scheduled to kick off at 8:00 pm (1700 GMT), but enthusiasm for the historic encounter began well before the kick-off.
Lamya Khaled Nasser, a 32-year-old football fan from Jeddah, said she was proud and looking forward to the match.
"This event proves that we are heading for a prosperous future. I am very proud to be a witness of this massive change," she told AFP.
Ruwayda Ali Qassem, another Jeddah resident, called Friday a "historic day in the kingdom which culminates (in) ongoing fundamental changes".
"I am proud and extremely happy for this development and for the kingdom's moves to catch up with civilised measures adopted by many countries," she said.
The Saudi government said last week women would be allowed to attend a second match on Saturday and a third next Thursday.
The kingdom, which has some of the world's tightest restrictions on women, has long barred them from sports arenas through strict rules that keep the sexes apart in public.
Happiness and joy
But in September, hundreds of women were allowed to enter a sports stadium in the capital Riyadh, used mostly for football matches, for the first time to attend celebrations marking the country's national day.
The easing of social controls comes as Prince Mohammed looks to repackage the oil-rich nation as more moderate and welcoming.
The powerful crown prince's "Vision 2030" programme for a post-oil era stems partly from an economic motive to boost domestic spending on entertainment as the kingdom reels from an energy slump.
Noura Bakharji, another Jeddah resident, said she always felt bitter when her brothers came back from stadiums to tell her about the excitement of watching football matches in person.
"I always watched games on TV while my brothers went to the stadiums… I asked myself repeatedly 'Why I can't go?'" she told AFP.
"Today, things have changed. It's a day of happiness and joy."
Hours before the game, Saudi clubs were encouraging women to attend through tweets on social media.
Some clubs are offering special abayas — traditional head-to-toe robes for Saudi women — in team colours.
State-owned Saudi Airlines announced prizes of free tickets for five families who want to travel between cities to watch games.