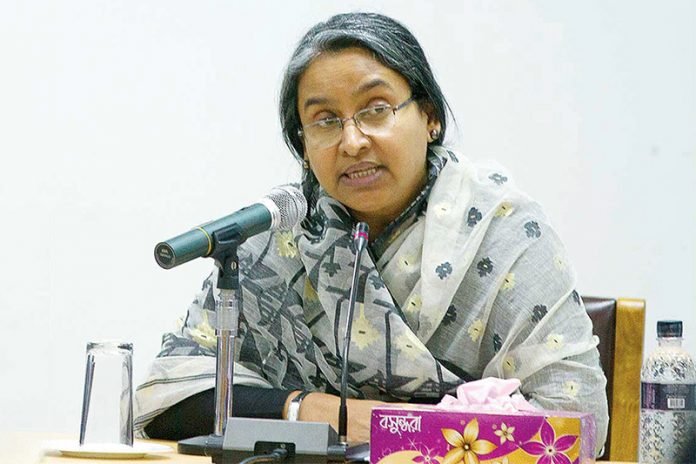 Just a day before the reopening of educational intuitions after a prolonged closure due to the Covid-19 pandemic, Education Minister Dr Dipu Moni on Saturday said the educational intuitions may be shut again if coronavirus cases go up.
Dipu Moni came up with the remark while talking to local journalists at Jamalpur Circuit House. The education minister visited Jamalpur to join the triennial conference of the local Awami League.

"Educational institutions are going to reopen after a long 17-month of closure. All the health protocols will be maintained in the classrooms of all educational institutions. In the case of a widespread rise in infections, we'll take necessary measures and those will be closed again if required," she said.
The minister urged the guardians to remain alert about Covid-19.
She urged them not to send students to educational intuitions if they or their family members have Covid-19 symptoms.
The decision to resume classroom teaching was taken by the government earlier this month in view of the improving Covid-19 situation in the country.
School authorities are gearing up to welcome students to classrooms, following the prolonged closure since the outbreak of the pandemic last year.
The government shut the educational institutions on March 17, 2020, after the country reported its first Covid-19 cases on March 8, and later the closure was extended several times.
The pandemic-related school closure in the country affected about 38 million students through the government introduced TV-based learning programmes for them.