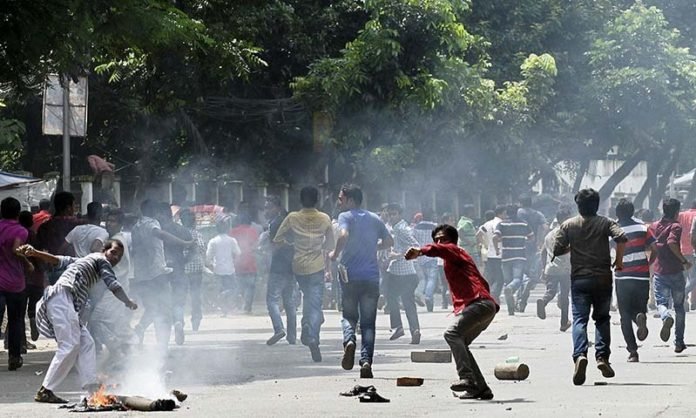 Hindustan Surkhiyan Desk:Police used tear gas shells to douse tension that ensued for some time near Khaleda Zia's motorcade in Dhaka as the BNP chairperson was on her way to a graft trial verdict.
Tension mounted in Moghbazar as BNP activists came face to face with Bangladesh Chhatra League men around 12:59pm, our correspondent reports.

It rolled on to Kakrail, just before Khaleda's motorcade made an appearance there, where police used at least three canisters of tear gas to disperse activists of the BNP escorting the motorcade.
One motorcycle was torched at the scene and a cat and mouse chase took place between police and the BNP activists for a short while.
Khaleda's graft trial verdict, in Zia Orphanage Trust corruption case, is expected to be delivered today amidst a countrywide sense of tension over the politically significant ruling.