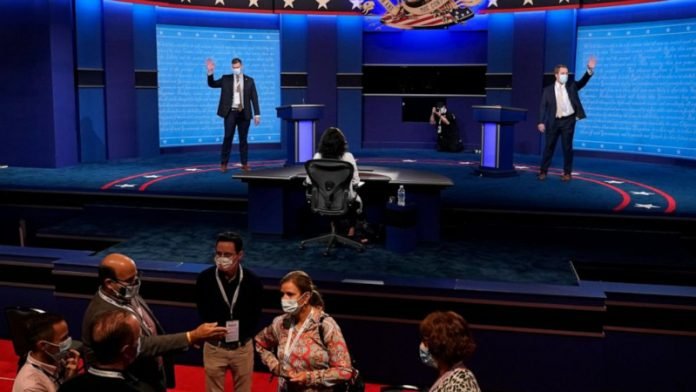 President Donald Trump and his Democratic challenger, Joe Biden, are set to square off in their final debate Thursday, one of the last high-profile opportunities for the trailing incumbent to change the trajectory of an increasingly contentious campaign.
Worried about losing the White House, some advisers are urging Trump to trade his aggressive demeanor from the first debate for a lower-key style that puts Biden more squarely in the spotlight. But it's unclear whether the president will listen.

Biden, who has stepped off the campaign trail in favor of debate prep, expects Trump to get intensely personal. The former vice president and his inner circle see the president´s approach chiefly as an effort to distract from the coronavirus, its economic fallout, and other crises.
With less than two weeks until Election Day, Biden is leading most national polls and has a narrower advantage in the battleground states that could decide the race. More than 42 million people have already cast their ballots. The debate, moderated by NBC's Kristen Welker, is a final chance for both men to make their case to a television audience of tens of millions of voters.
"The rule is that last debates before the election have a big impact," said presidential historian Michael Beschloss, who made clear the legacy of the candidates´ first faceoff: "That was the most out-of-control presidential debate we have seen."
Trump, who staged a remarkable comeback in the closing days of the 2016 campaign, believes he can do it again by using the power of the presidency to attack his rival.
Trump on Tuesday called on Attorney General William Barr to immediately launch an investigation into unverified claims about Biden and his son Hunter, effectively demanding that the Justice Department muddy his political opponent and abandon its historic resistance to getting involved in elections.❐