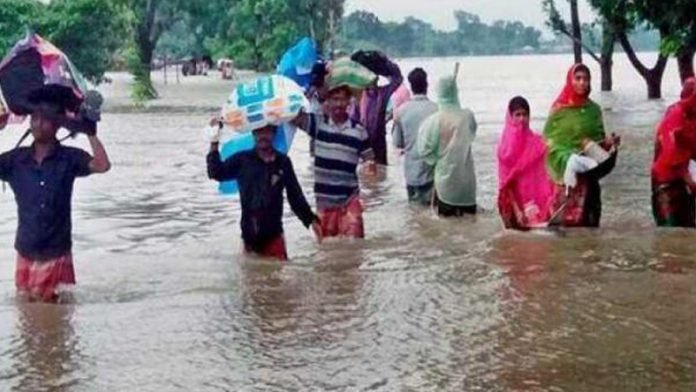 Monsoon is here and roads are yet to be repaired in the rural parts of India. While authorities dilly dally on finishing the work before the rains and waterlogging cause havoc, the people of Bagder village in Bhagalpur have a new way of protecting their belongings from getting washed up by floods. Every year, Bihar faces severe floods during the monsoon season.
The rains have only just approached Bihar and waters from Ganga have already entered the fields on the river bank.

Bhagder village is located on the bank of Ganga in Bhagalpur district of Bihar. The area faces floods every year when the monsoon hits North India. With no solution to the constant problem of floods damaging their houses over the years, villagers have taken control over the situation themselves and come up with innovative ways to deal with it.