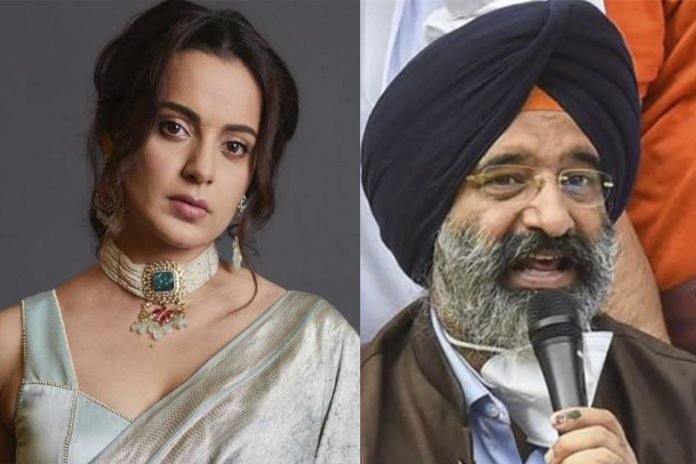 Kangana Ranaut has managed to stir controversy once again and land herself in hot waters. The actress recently shared her reaction to the farm laws being repealed by the ruling government of India. Taking to social media, Kangana Ranaut spoke against the repulsion which has offended many members of the Sikh community. Now, they demand action against the actress.
According to the Times of India, the Delhi Sikh Gurudwara Management Committee has filed a police complaint against Kangana Ranaut for using passing derogatory comments towards the Sikh community. The complaint filed at the Mandir Marg Police Station read that the actress "intentionally" and "deliberately" spoke against the farmers' protest that had been ongoing for the past year. The complaint further read: "The post is deliberately prepared and shared with criminal intention to hurt feelings of Sikh community. Therefore, I request your office to look into the matter on a priority basis and strict legal action may be taken."

On the other hand, Manjinder Singh Sirsa, president of the Delhi Sikh Gurudwara Management Committee called out Kangana Ranaut for her statements and said that she should be put in jail or a mental hospital. He said: "We demand strict action from the government for her hateful content on Instagram. Her security and Padam Shri must be withdrawn immediately. She should either be put in a mental hospital or in jail."
Earlier last week, Indian Prime Minister Narendra Modi, while addressing the nation said that the three contentious farm laws introduced in 2020 will be repealed, reported NDTV. He had said: "We haven't been able to explain to our farmers. This is not a time to blame anyone. I want to tell you that we have taken the farm laws back." The premier's decision to repeal the laws comes ahead of the elections. He added that his government "did its best to educate and inform the farmers" about the laws and "will continue to keep working for their betterment".